Being a Dog-Lover with a Cat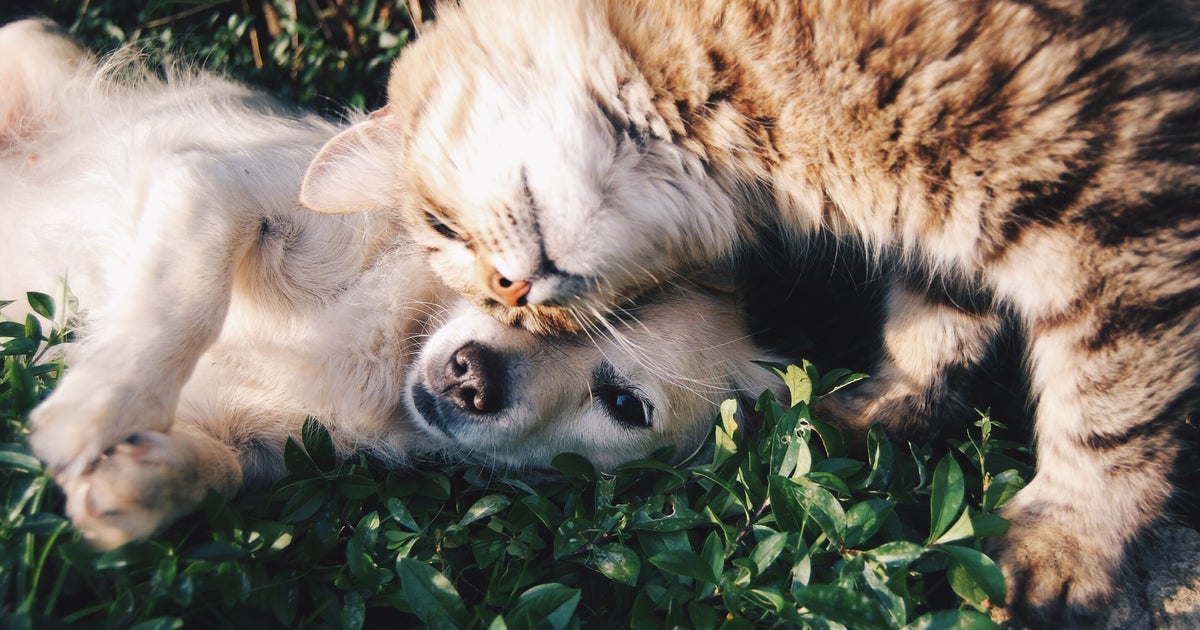 I never thought there would be a day when I would have a little kitten running around in my apartment. But three mental breakdowns, questionable signs from the universe and a very sketchy Instagram story about free kittens led me, an avid dog lover, to have my own cat. Mango is my four-month-old kitten that stays with me in Waterloo, and Buddy is my twelve-year-old family dog who did not expect his peace to be so disturbed in his life. I was always a person who hated cats because I always assumed they were mean and not friendly or loving the way a dog is! Over half my life has been spent with Buddy and he's 90% of my camera roll, so I never imagined getting another pet — let alone a cat. But here is my experience as an avid dog lover getting used to owning a cat.
Why a Cat?
Moving back to school and away from home was stressful for me. I'm someone who prefers being home and it took moving away to university to figure that out. I've heard that fostering a pet is a great option for university students and thought it would make for some great company — plus I would give a cute animal home for a while. However, I never had the idea of picking a cat until I was at someone's home and met the cutest cat ever. That cat was literally on my mind for weeks and influenced me to apply to foster a cat. But I'm very dumb and applied to foster a cat from a humane society in a different city! So, my application flopped. This left me doubtful about trying to apply again. I'm a rather spiritual person; for some reason, it felt like there were signs everywhere to get a cat. I was at my favourite crystal store and picked out a mystery crystal and guess what? It was in the shape of a cat! I also kept meeting new cats and it just made me want one more. Finally, one day a girl I followed on Instagram had a story advertising six kittens that needed to be adopted for free. I knew then, I had to get a cat. The last cat remaining from the six just so happened to be Mango and I am so thankful every day that I got her.
What About Dogs?
I am still very much a dog lover and prefer dogs over cats. Owning both, you can see the difference between them, and I love how affectionate and personable a dog can be. Even though I still prefer dogs more, Mango is the perfect companion in Waterloo as she's low maintenance, friendly and still very cuddly too. I would say my mental health has improved since I've gotten her as she gives me a sense of responsibility and she's cute AF.  The only difficulty I really face with owning a cat and dog is how much these two don't like each other. Mango's favourite game is "Let's see who can slap Buddy's bum the fastest" and this has caused my senior dog a lot of stress. Over time I hope their relationship improves, but it was one thing I didn't expect.
Owning a pet is really serious business but I am so happy I took the step to get a pet I never expected myself to have. Although dogs have my heart, Mango changed my mind about cats and made me realize the positive impact of caring for an animal on my own at school. If you're looking to add a furry addition to your home, even if it's temporary, fostering a cat or dog is a great option to test the waters out and provide a home for a loving animal. Although I had such negative connotations about cats because I loved dogs, I'm grateful I took a chance with Mango and would suggest to anyone deciding to get a cat to do so!